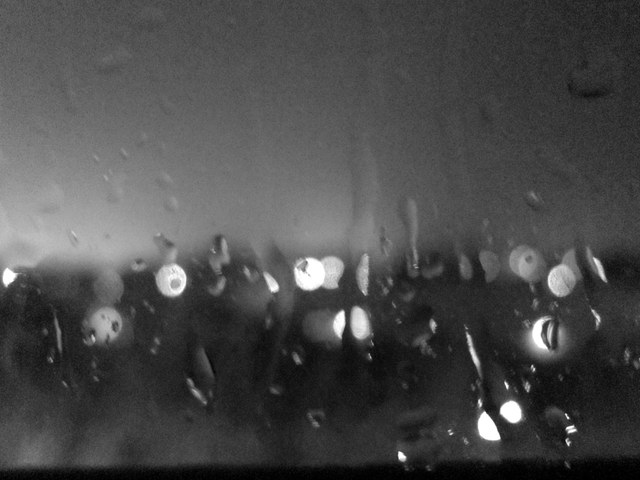 There was a pretty nice storm this weekend. At first, this meant climbing onto a building, but eventually we retreated to a classroom.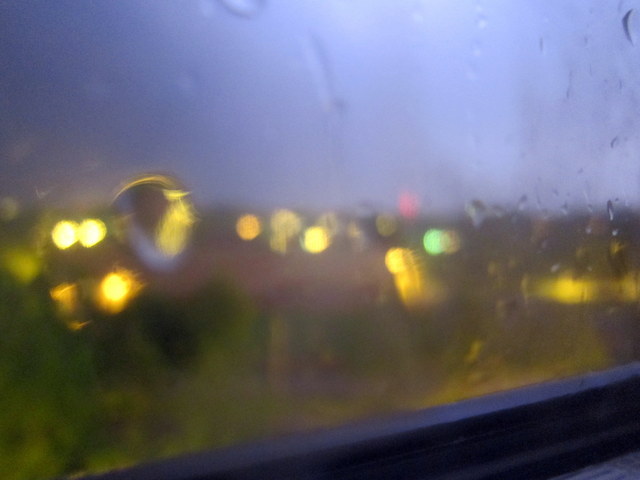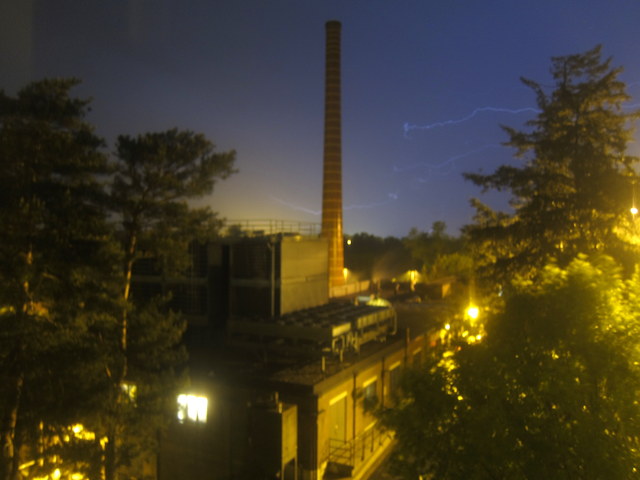 Two pictures of lightning. I think the first is more interesting, although I wish something were in focus other than the bottom of the windowsill.
Finals are approaching and then another summer of work, but with more interesting projects.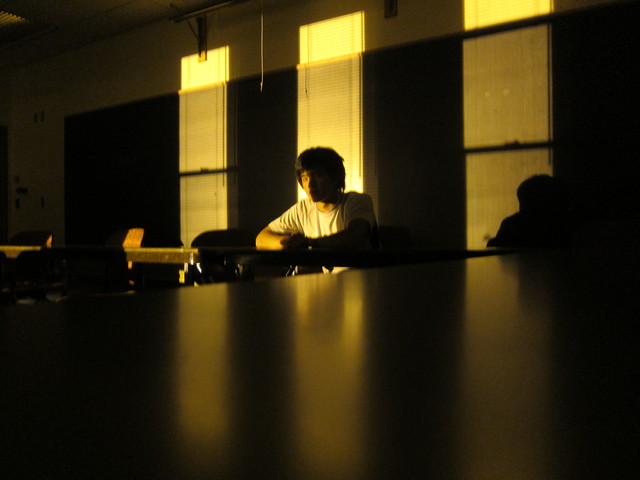 This is not studying.
—