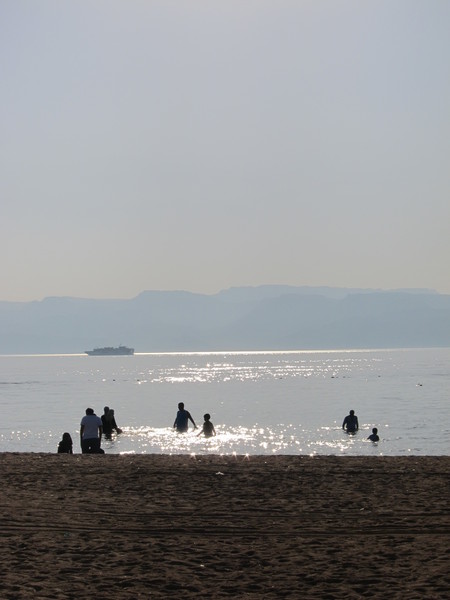 I sort of stopped updating this. Oops. Someday I might write a post about living with the Bedouins, maybe not. There are some silly pictures of me from that.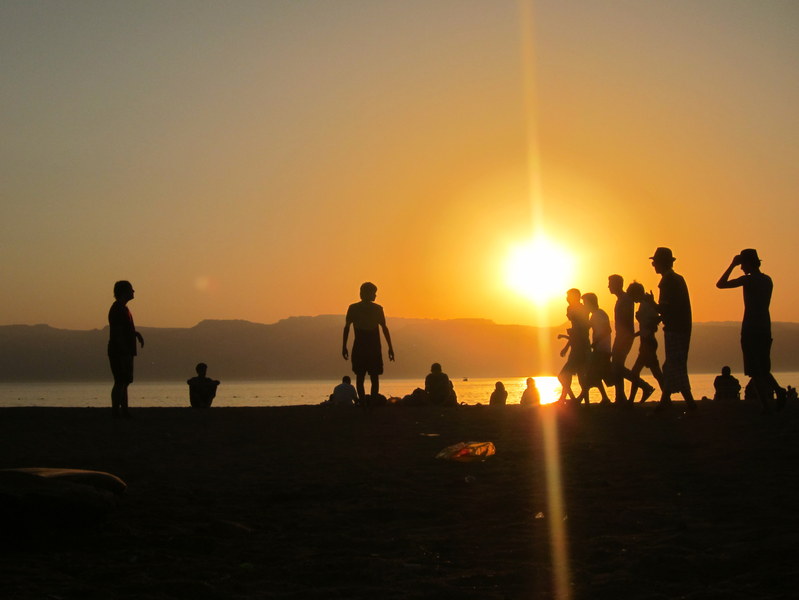 But. This past weekend some of us went to Aqaba in southern Jordan. It's Jordan's only coastal city, and right at the northeastern tip of the Red Sea. It's also touristy as hell.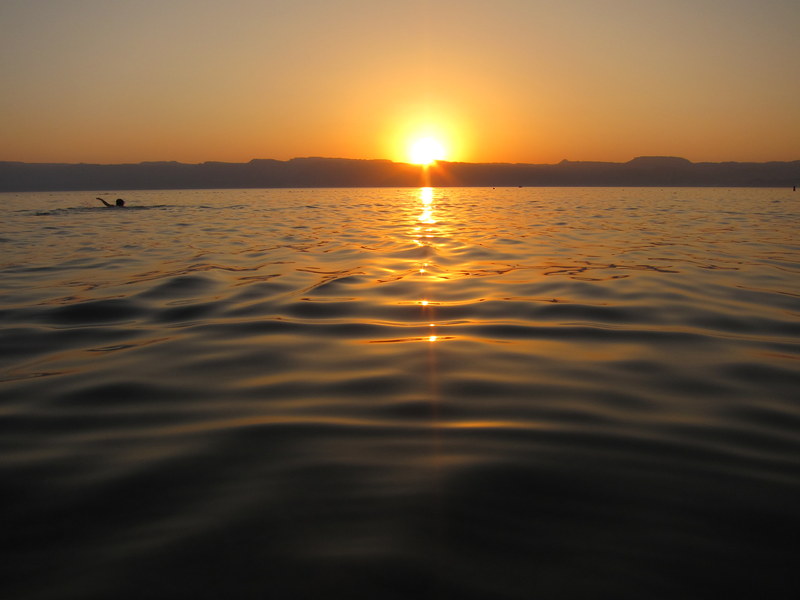 I attempted to go scuba diving for the first time ever, which was amazing while it lasted. Unfortunately, I couldn't pop or repressurize my ears, so I could only make it down about 4 meters before it became unbearably painful.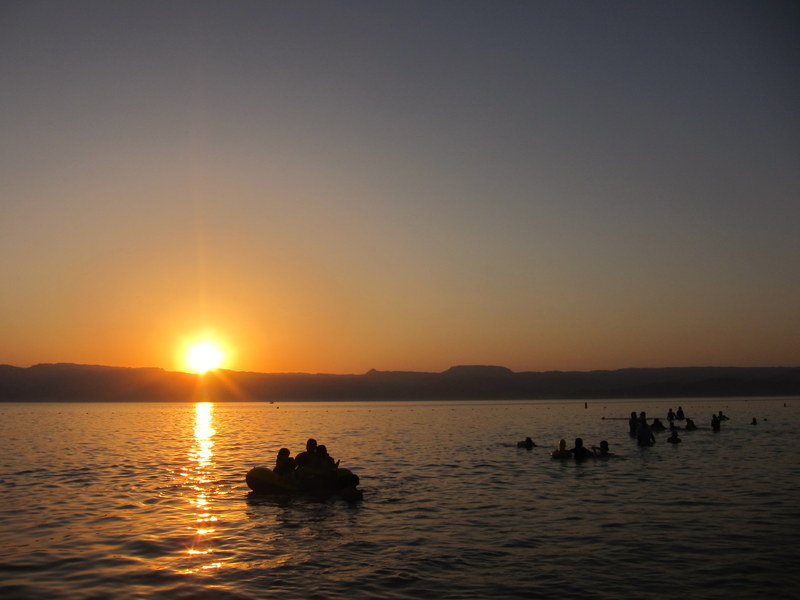 We spent a lot of time relaxing on the beach, especially at sunset, which explains the pictures here. The mountains you see in the background everywhere are the Sinai in Egypt.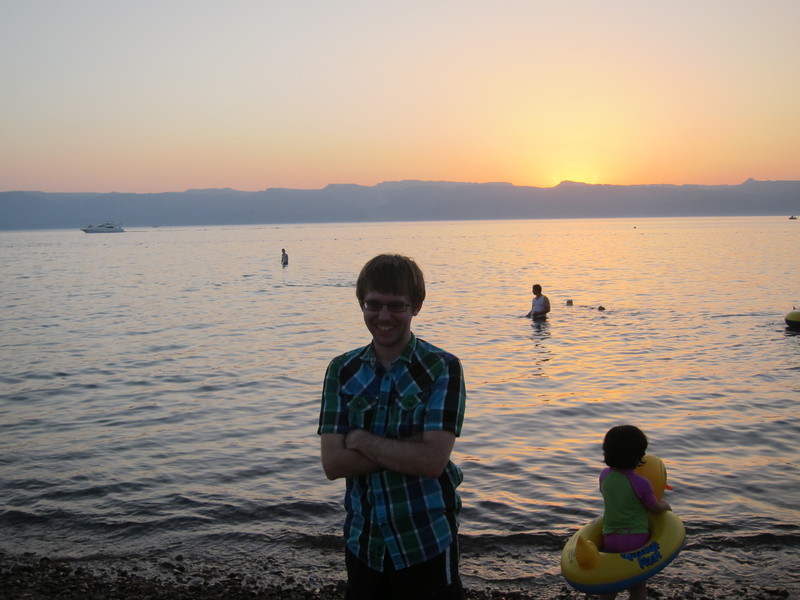 Look, it's me on a beach looking happy!
On a completely unrelated note, we had our midterm exam and presentation last week, which went fine. That also means the program is half over, which is super weird.
My MSA classes have been pretty good and I feel like I've been making progress, but the dialect class has been disappointing. We have a wonderful professor, but the curriculum is slow, using a disorganized textbook in the Gaza dialect, and I'm learning very little new. I'm in the advanced dialect class, which means that most of us have studied some sort of dialect in the Arab world before. I'd like to think that we could be doing more than learning above, below, on, in, etc. by the fifth week. Argh.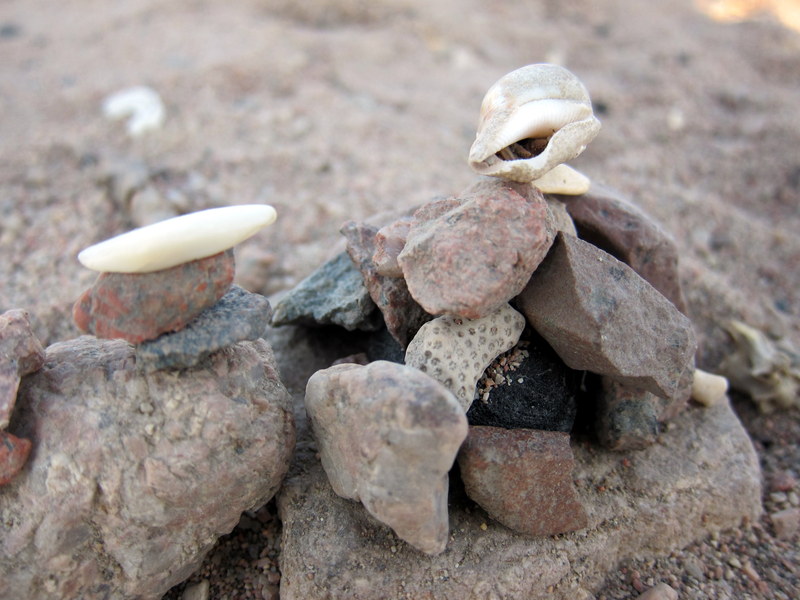 Also, no trip would be complete without a picture of rocks.
This upcoming weekend I'm going with some people to the ruins at Petra and Wadi Ram. Expect more pictures of rocks.
—