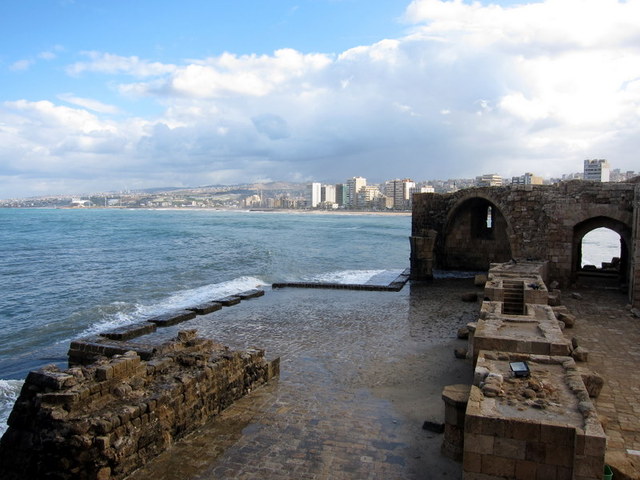 It's been a while since I've posted anything, so here we go. Many many weeks ago, we went on a trip to the South to Saida and Sur. And the Hizballah museum in Mleeta, but that's for a very different post. Saida is probably more commonly known as Sidon.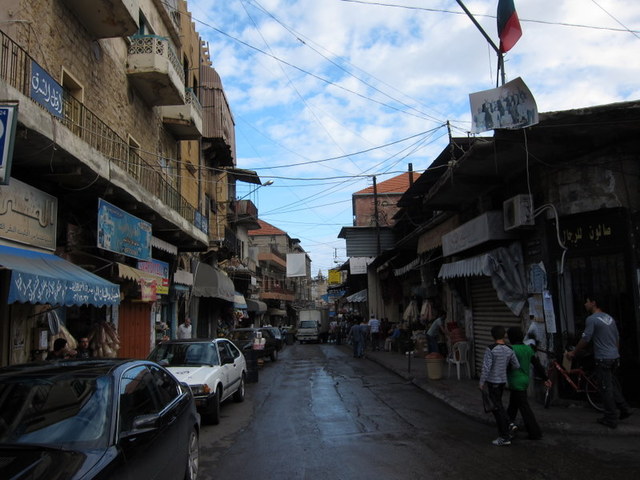 It's a very old, largely Sunni, city probably built by the Phoenicians as one of their first cities. The old city was built by the Mamluks. The picture above is a pretty standard street with lots of shops.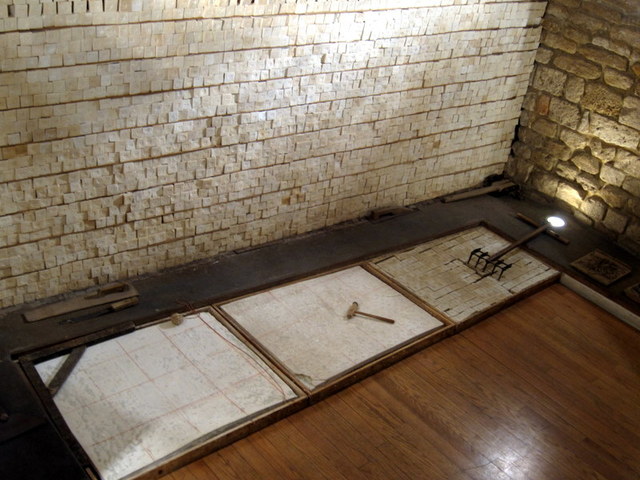 One of the exciting Saida landmarks is the Sidon Soap Museum, which is exactly what it sounds like. It follows the history of soap making in the region and has some old artifacts. It's in a 17th century soap factory. It's cooler than it sounds, but I don't have any great pictures of it.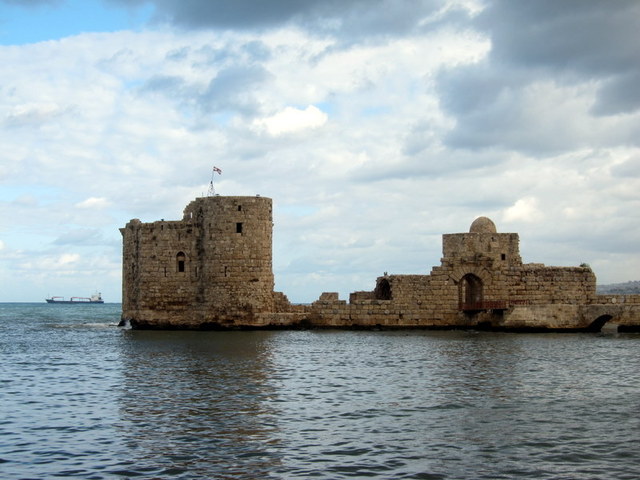 Much more interesting to me was the Saida Sea Castle, because I like castles. It's an old Crusader castle from 1228 AD on a small island.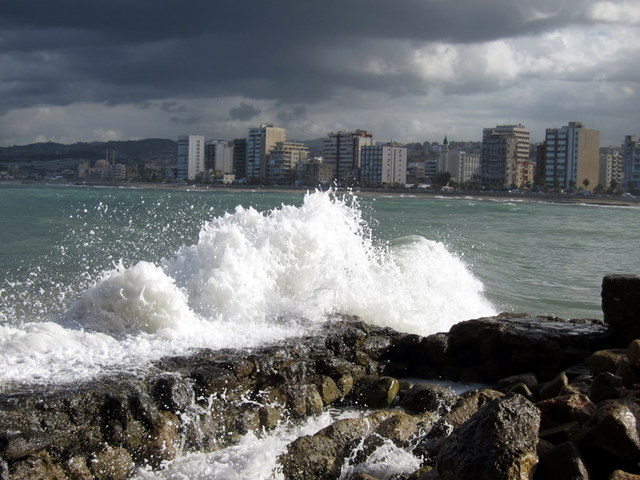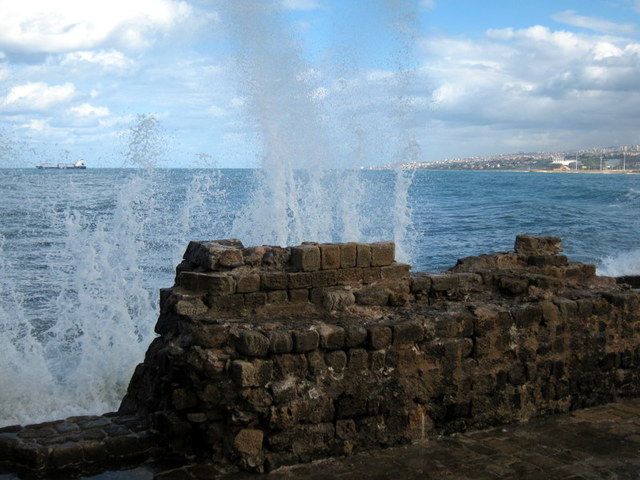 Sadly, the Mamluks destroyed most of the castle once they conquered the area, in order to prevent the Crusaders from returning to the coasts.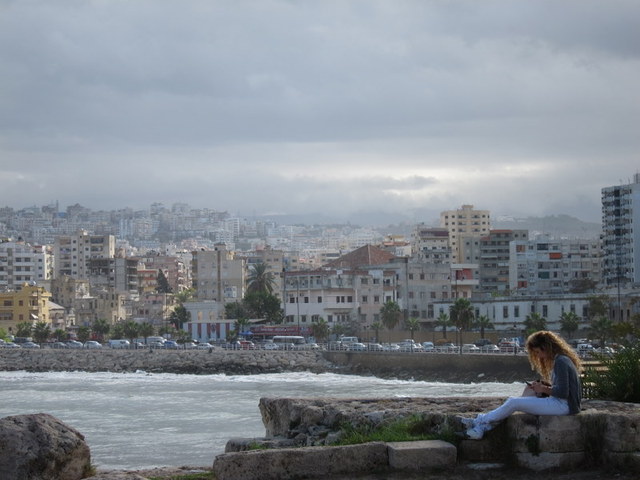 This is my friend sitting on the wall of the castle, overlooking the sea and the city of Saida. She doesn't seem to be appreciating it nearly as much as I did, given that she's on her blackberry.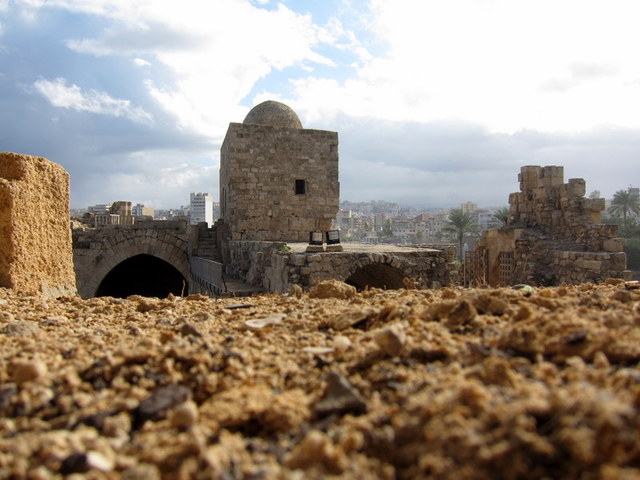 I climbed up onto one of the walls to take this picture. Climbing on ancient ruins is really terrific, and is something I definitely look forward to in any potential apocalypse.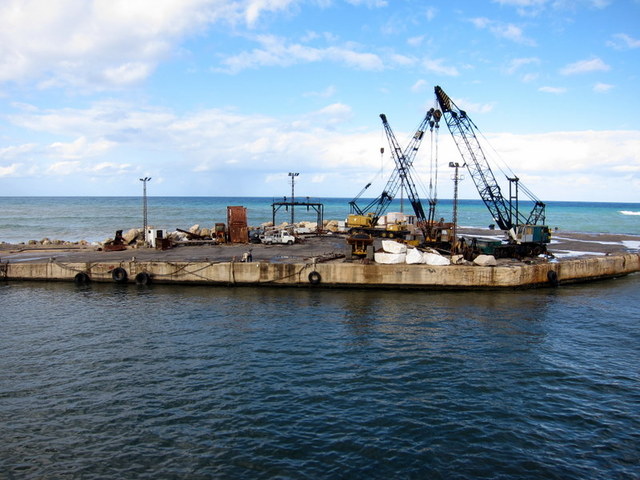 Finally, as I am apt to do, I took a picture of some cranes. It is a port city after all, and what post would be complete without a picture of cranes or boats?
Coming soon: Sur, a random trip north, and an update about my life and the things I've done other than expeditions. After I return to the States (this Sunday!), I'll post stuff from the Hizballah museum.
—